A Union Bluff Celebration
Our oceanfront weddings are able to accommodate up to 200 wedding guests with a professional custom dance floor. The Union Bluff Meeting House boasts a classic, warm neutral interior décor that is sure to enhance any theme. The ballroom will "wow" you with its 12 foot ceilings detailed with crown molding, tray lighting and custom-made chandeliers and Chiavari chairs. Our double-sided bar opens onto our patio facing the waterfront so your guests have an amazing view during the cocktail hour and beyond.
Enjoy our Gathering Room where you can spend some time with your close friends and family prior to the start of your event. Our Event Coordinator's services are included with your booking. They will meet with you at various times to ensure all details of your special event are addressed. For even more privacy and exclusivity, you have the option to claim the building for your event! Reserve eight beautifully appointed hotel rooms above with access to and from the function hall.
For more information, please contact our Director of Events by email at darlene@unionbluff.com, or by phone at 207-363-1333 ext. 104
or Event Coordinator amy@unionbluff.com, or by phone 207-363-1333 ext. 108. 
or Event Coordinator kelsey@unionbluff.com, or by phone 207-363-1333 ext. 109
Our wedding venues are the perfect place to celebrate your special day
The Union Bluff's beautiful setting and stunning views make it the perfect event venue to exchange your vows. Whether you are looking for a small intimate wedding or a large lavish affair, we can cater for your every need.
Right by the Atlantic Ocean and located immediately next to Short Sands Beach, our venue offers a truly unique experience for you and your guests. With its sandy beaches and crystal-clear waters, escape the hustle and bustle of everyday life and celebrate your love and enjoy this oceanfront wedding venue.
Wedding Pricing
At the Union Bluff, we have options to meet many budgets. We are available year round to work with you to find your ideal date, give tours, and help you plan.
For more information, please contact our Event Coordinators by email at darlene@unionbluff.com, or by phone at 207-363-1333 ext. 104 or amy@unionbluff.com, or by phone at 207-363-1333 ext. 108. or kelsey@unionbluff.com, or by phone at 207-363-1333 ext. 109
Wedding Ceremonies at Union Bluff
Whether you are looking for an waterfront coastal Maine wedding ceremony or a beautiful Maine church, we have a location for you!
Onsite, we have a oceanfront lawn for wedding ceremonies, reserved just for you. On the lawn, we will provide garden chairs for all your guests, use of our house arbor, and electricity for sound and music. In the event of rain, we have a rain tent available for use. Indoor ceremonies of 130 or less are offered in the off season. Please note, we only offer onsite-ceremonies for couples hosting their reception with us.
If you are looking for a church to tie the knot, there are several different denominational churches within a 5 mile radius. Booking information is available from our event coordinators.
For more information:
Please contact our Events Coordinators by email at darlene@unionbluff.com, or by phone at 207-363-1333 ext. 104   amy@unionbluff.com, or by phone 207-363-1333 ext. 108.   or kelsey@unionbluff.com, or by phone 207-363-1333 ext. 109
Our picturesque location near York Beach will make your wedding unforgettable
With its unspoiled natural surroundings and dramatic landscapes, it is the perfect oceanfront wedding venue to celebrate your special day.
For a truly unique and memorable wedding venue, look no further than our beautiful oceanfront location. Contact us today to start planning your dream wedding.
Testimonials
The Union Bluff Meeting House is an amazing venue! I got married there on July 15th, and it was such a wonderful day - all thanks to the amazing staff! Amy Sallese was my coordinator, and she went above and beyond to make sure my big day was a success. She was there for me every step of the way - with great vendor recommendations, food tastings, checklists, etc. And on my wedding day, she was there to make sure everything ran smoothly (and she made sure me and my husband ate something - that was huge!). It was a perfect day - we got married on the lawn, had cocktail hour on the patio, and had the reception in the ballroom. I highly recommend getting married here!

— Amy C.
From the second we walked in to the front doors of the Meeting House we knew this would be the best place for our wedding. Our first meeting with Darlene she made us instantly feel like family. As it should be whether you are two men, two women, a man and a women she treated us as a couple in love wanting to have the perfect wedding. Once we chose the Meeting House as our venue Darlene listened to every little detail of what we wanted. The execution on our special day was flawless (even with last minute changes). Every recommendation she made, the DJ, photographer, florist were the right choices for us. Having your ceremony on the lawn with the beautiful ocean backdrop made for stunning pictures. Most of our guests stayed at the Union Bluff Hotel which was so convenient for out of state travelers. My wife and I would recommend anyone looking for the best wedding experience to contact Darlene and her team for your special day.

— Suzie L.
Speechless!

There are no words to express how incredible the Union Bluff Meeting House was for our wedding! Amy was our coordinator and she was amazing. Throughout the whole planning process she was so responsive and helpful, and always made time to meet with us when we were in town. On the wedding day, she came to the bridal suite numerous times to check on me and to show me pictures of everything being set up downstairs. This was super helpful! I honestly didn't feel like I needed to worry about anything because she was so on top of it. Even the staff throughout the night were so attentive, and made sure my husband and I had a drink in our hand and food to eat. We were gently reminded when we were supposed to be somewhere or do something, and it never felt like we were being dragged around. The after party at the Union Grill was also great, and the food was delicious! I could go on and on about how great this venue is, and I highly recommend it for anyone's wedding!

— Amanda N
Best venue out there

If you are looking for a gorgeous beach or ocean venue or trying to go for a nautical theme there is no venue more perfect! Honestly there are too many good things to say about this venue that I can't even write them. My wedding day was truly exactly what I wanted and perfect thanks to this beautiful venue and their wedding planner Darlene! Seriously Darlene takes care of everything! I can be a bit of a control freak and went to the reception to put decor where I wanted it, but I didn't have to touch a single thing. Darlene had already gone above and beyond and made the room perfect! Any wedding disaster or if anything goes wrong Darlene is on it and fixes it before you can even freak out...Every bride needs that on her wedding day! My guests are raving over how beautiful the venue was inside and out and how great the food was! Sometimes wedding food isn't the best because it's cooked in bulk, but let me tell you our food was perfectly cooked! Guests said the filet minion was best they ever had, harvest stuffed chicken was nice and moist, and the butternut squash raviolis (vegetarian) were tasty! I could go on and on about this place. So if you want the best and most beautiful venue for wedding look no further than the Union Bluff!

— Erin M
 

If you are looking to have the most perfect venue, then you MUST book at the Union Bluff. To start out with, Amy Sallese was the most AMAZING wedding coordinator we could ever ask for. We had a longer engagement, so I was constantly emailing her with questions and advice. She always got back to me so quickly, and was the most helpful person throughout the crazy planning. She made all of my annoying questions seem like no big deal at all. On the actual day, there were so many different things going on, and Amy made sure that nothing ruined the day. She checked in with me, my husband, the bridesmaids, and groomsmen and got whatever we needed when getting ready. After the ceremony and pictures, she had food waiting for my husband and I, and of course, champagne. The food was absolutely amazing, the reception was perfect, and our guests have NOT stopped talking about how amazing Union Bluff is. The staff went above and beyond for our perfect day during the ceremony, reception, and of course the after party! I wish I could redo the whole day over again because of how perfect it was. This place is just stunning, but the staff members make it even better. You are crazy if you don't get married here!

— Erin S
Awarded 2020, 2019, 2018, 2017, 2016, 2015, & 2013
Awarded 2020, 2019, 2018, 2017, 2016, 2015, 2014, 2013, & 2012
Meet the Union Bluff Hotel and Meeting House Event Staff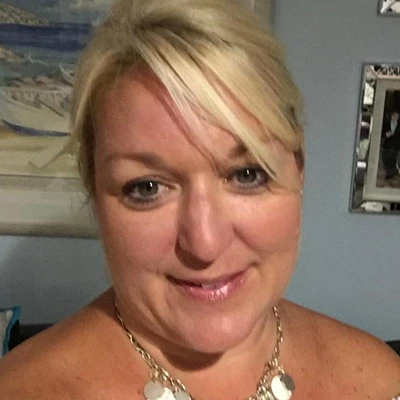 Darlene Yankura Director of Events
Originally from upstate NY, I have vacationed in York Beach every year since birth, so this town holds some amazing memories for me, and is definitely my happy place and home! I graduated from Rensselaer (RPI) with a major in business management and a minor in marketing. I moved to York in 1997 and have been working for the Bluff ever since. Upon my insistence that this town needed a function hall, the owners finally gave in and let me create the Meeting House. We opened it in 2007. It has been a dream come true, and I am proud to have been able to make such a change in this town. I love being able to help create so many new memories for my couples and for others! I love the anticipation of a wedding day and the satisfaction of knowing I did all I could to make it perfect! I am definitely a type A personality and carry that into work more than home. This makes my boss very happy, and my man not so much…lol! Though I was lucky and found a guy that doesn't mind picking up the slack at home…phew!
Likes: Ice cream, Louis Vuitton, Coconut flavored anything
Downtime Fun: Vacations, sailing, beach time, family time
Motto: "Life's journey is not to arrive safely at the grave in a well-preserved body, but rather to skid in sideways, totally worn out, shouting "Holy Cow…. what a ride!!""
Call Me
darlene@unionblufff.com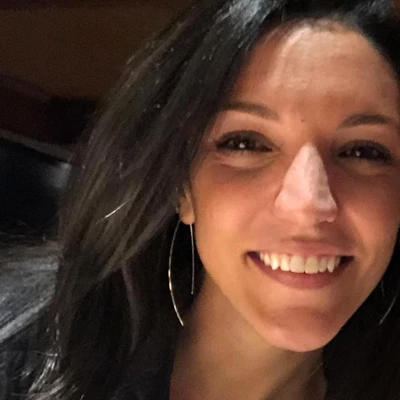 Amy Sallese Event Coordinator
Hello! I'm Amy Sallese, one of the Event Coordinators here at the Union Bluff Meeting House. I started working here about five years ago. After graduating from Saint Anselm College, I moved back home to Watertown, MA and started working for a company in Woburn. I worked there for two years and just never felt passionate about my work. After much soul-searching, I decided to quit my job and move to Portsmouth, NH…. And what an amazing and life changing decision that was! Soon after my move, I started working at the Meeting House and I am absolutely loving every minute of it! Living in Portsmouth and working in York is the best of both worlds!
Likes: Dogs, sushi, chocolate ice cream, dogs, red wine, traveling, boats, and oh, did I mention dogs?
Downtime fun: hanging with friends and family, going out to dinner, spending time with my adorable nephews and niece, snowboarding, catching up on the latest episode of Below Deck, attempting to walk my adorably fresh dog, Gus, and sitting on the beach (weather permitting).
Motto: "If you love what you do, you'll never work a day in your life"
Call Me
amy@unionbluff.com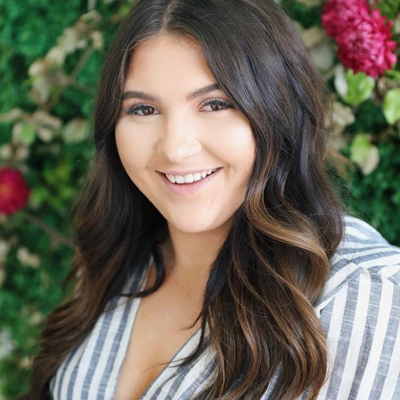 Kelsey Hannon Event Coordinator
Hi all! I'm Kelsey and I'm one of the Event Coordinators at the Union Bluff Meeting House! I've spent every summer since I was born on the coast of Southern Maine and my family relocated here full time from Newton, Massachusetts about 10 years ago. I knew from a young age that I loved all things events—there was no holiday or occasion too small to throw a party for and I still stand by that today. What started as an obsession with a Barbie wedding chapel playset turned into a tween religiously reading The Knot magazine (who doesn't love a pretty dress?) which, thankfully, turned into a career where I get to help make a dream day a reality!

Likes: Live music, Real Housewives of any city, the Boston Red Sox and cheesecake
Downtime fun: If I'm not spending time with my Puerto Rican rescue dog, Lola, you can find me wandering the nearest Target aimlessly, cooking a meal for family dinner night, or sitting on a patio drinking Rosé with friends.
Motto: Treat people with kindness 
Call Me
Kelsey@unionbluff.com